Frisino Minutolo IGP Puglia 2019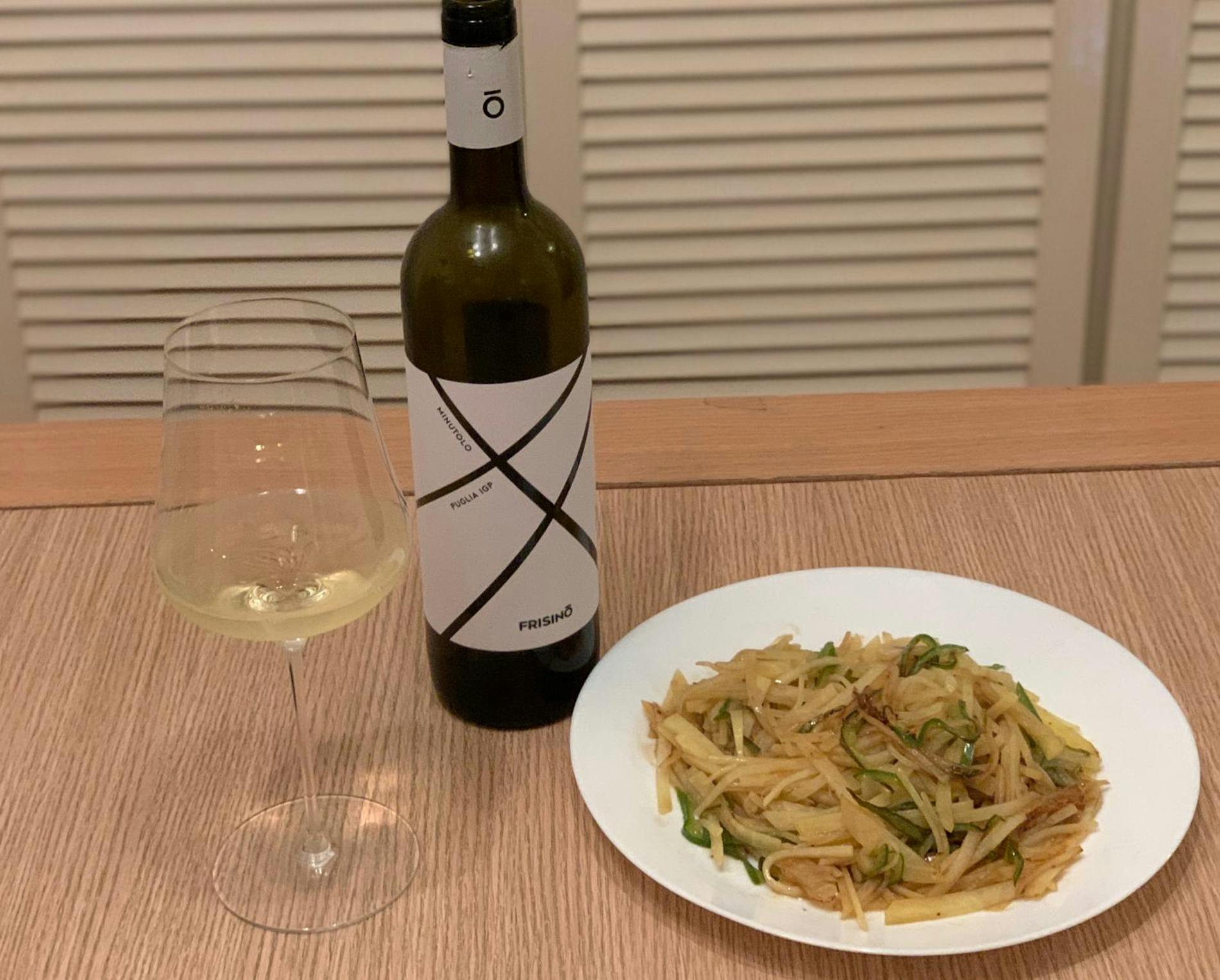 Minutolo is a lesser-known Italian indigenous variety grown in Puglia since 1200, where it was believed to be an aromatic Fiano sub variety. Modern DNA analysis has proved that Minutolo is genetically linked with the moscato family rather than Fiano and as a result, its official name has been changed from the previous Fiano Minutolo to simply Minutolo.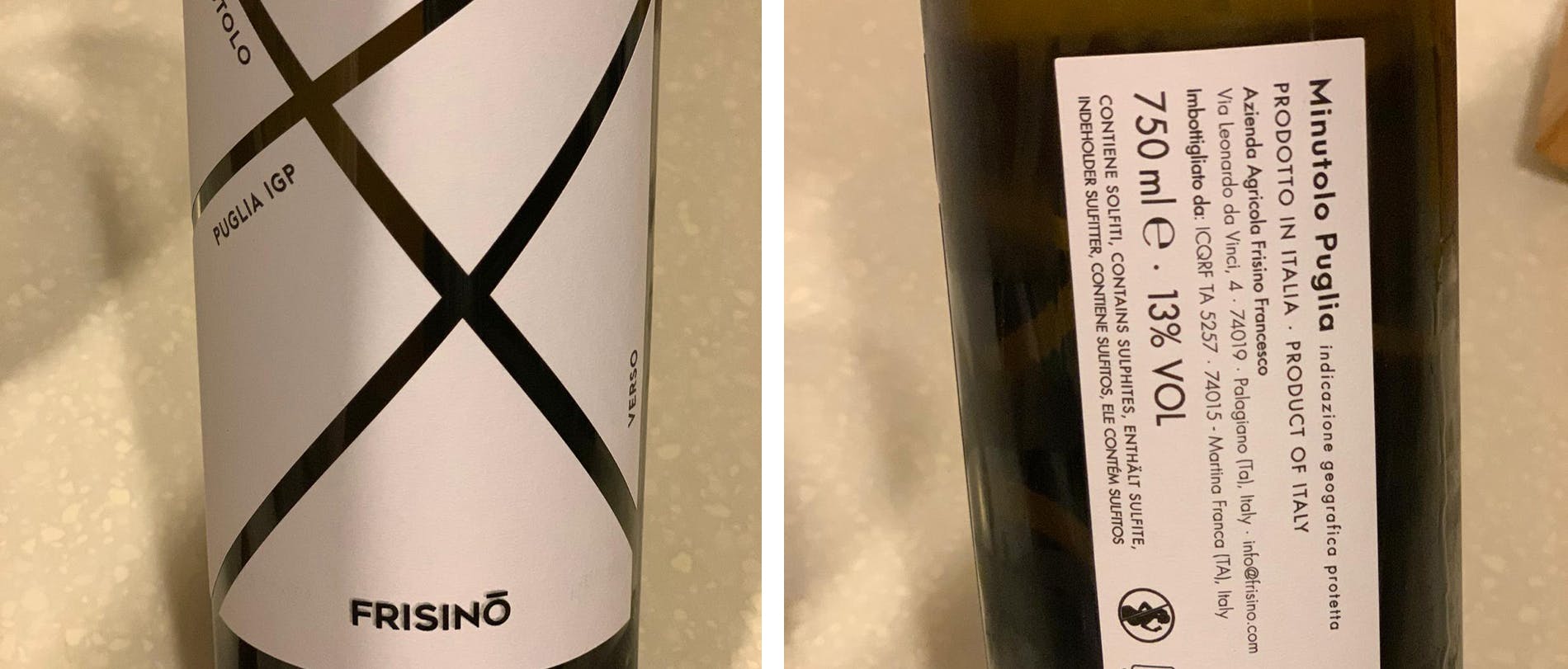 This is a very enjoyable white wine showing lightly aromatic characters. Pale straw lemon colour. The nose is of white blossom, ripe citrus, white peach, aromatic herbs and a hint of honeyed ginger. Palate is dry with medium body and alcohol. It has good fruit concentration balanced by vibrant acidity and flinty minerals. The Frisino vineyard has a particular clay and calcareous soil with good altitude of 330 m, which ensures the wine a good freshness with sufficient structural backbone.
Frisino is a family-owned company, which has a long history and reputation of producing high quality extra virgin olive oil. It embarked this new project by taking over a winery in Valle D'ltria with its first harvest in 2018. After tasting this wine, I have no doubt that they are on the right track!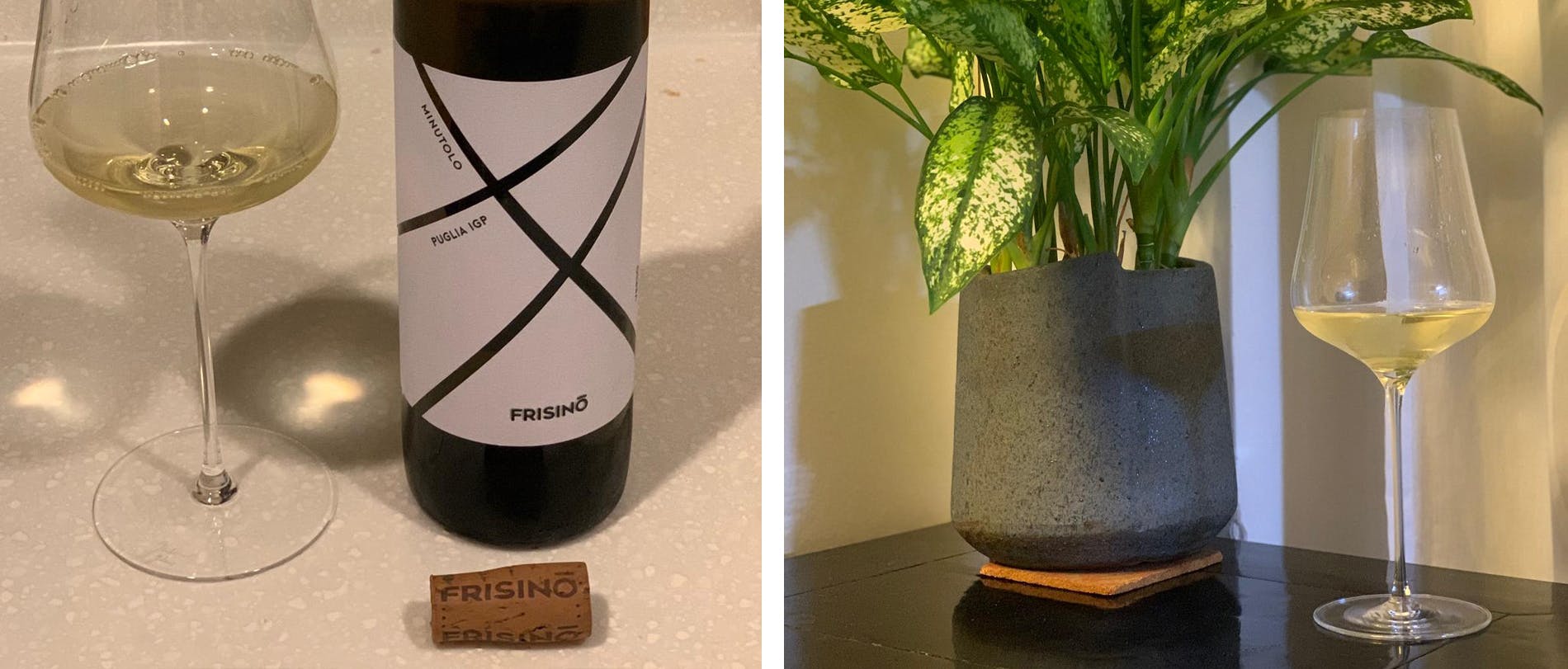 This wine is easy drinking and versatile in terms of food and wine pairing. Cantonese steamed sea food dishes, South Eastern Asian cuisines such as Hanan Chicken Rice (海南鷄飯), Penang style of fried silver noodle (檳城老鼠粉) are some of my choices. It even pairs surprisingly well with my stir-fried green pepper with potato shreds (青椒炒土豆絲) as the wine is fruit forward with bright acidity and a hint of fresh herbal note, which not only matches well with the sweet and sour flavour of dish but also enhances its fresh green pepper note to make the dish more enjoyable!