Cantine Astroni Colle Rotondella Campi Flegrei Piedirosso 2018

Piedirosso is an ancient grape variety almost grown exclusively in Campania with most plantings concentrated in the province of Naples. It is locally also known as Per 'e Palummo, which means pigeon's foot, referring to the red stalk of the grape when ripe. Campi Flegrei is a classic production appellation located in the coastal area to the west of the city of Naples. Due to the volcanic soils present here, Piedirosso is often found planted on its own rootstocks and the wines often show a trace of minerality contributed by the volcanic soils. Campi Flegrei (the "burning fields" in ancient Greek due to its intense volcanic activity) was considered as the gateway to the Roman underworld in Roman mythology.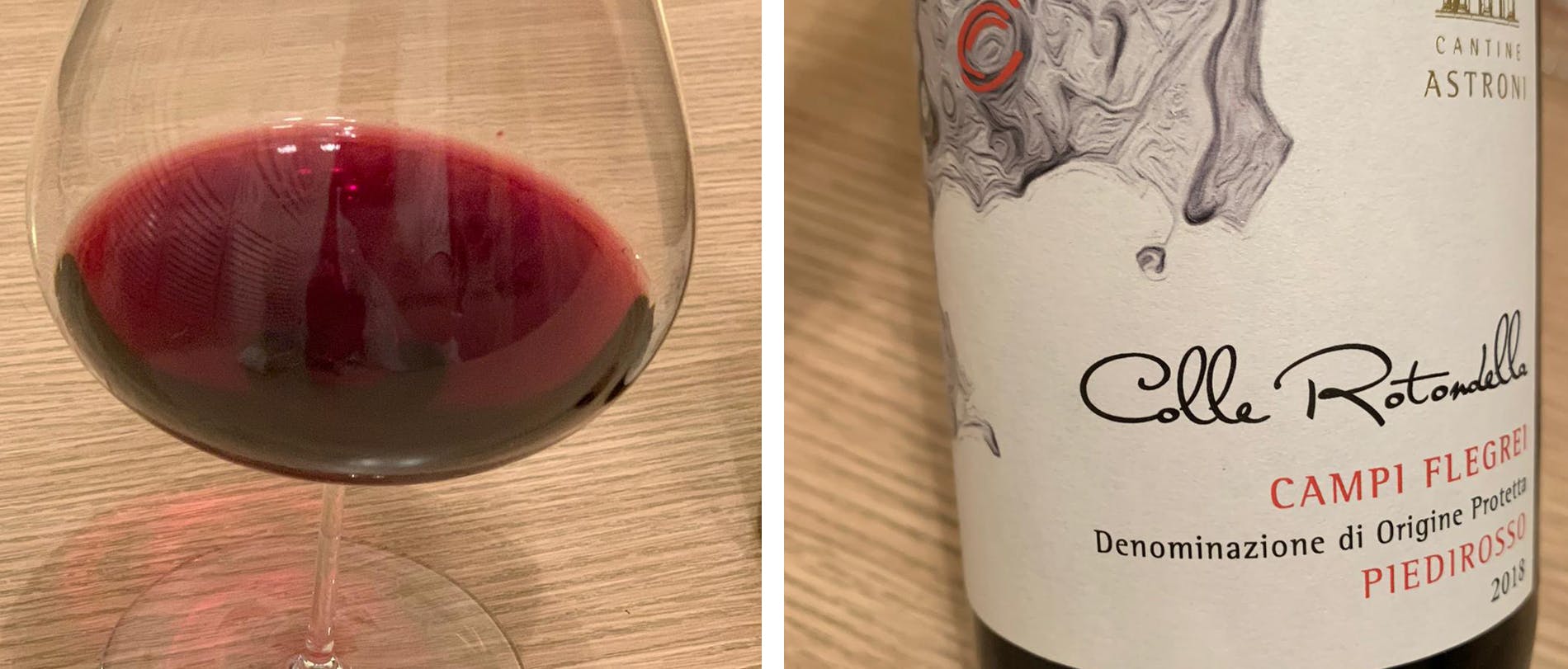 Cantine Astroni is one of the leading wineries in Campi Flegrei with its history dating back to 1892. Its Colle Rotondella Piedirosso 2018 shows bright ruby color with some violet hues. Nose is quite intense with floral (violet), red berry and cherry fruits, plum and some smoke and volcanic ash notes. On palate, it is rich and smooth with bright red fruit characters. It has medium level of alcohol, soft tannins and high acidity. A juicy and sapid wine with the transparency in reflecting its volcanic origin. Finish is pleasant with juicy red fruits accompanied by a clean mineral salinity.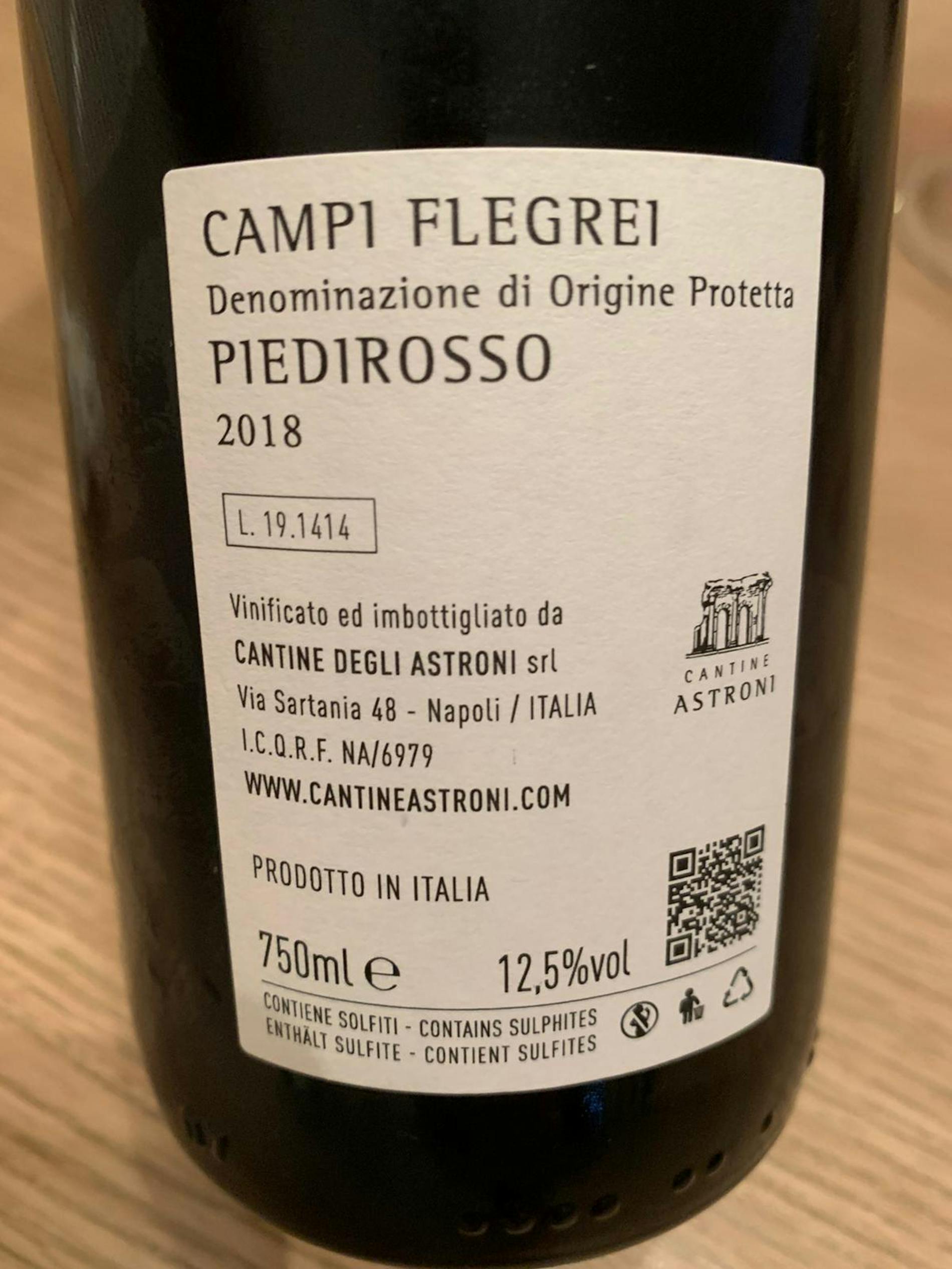 This is a very nice, versatile wine to have with food. Such type of high-acid, soft tannin red wines from Italy always make people think about tomato sauce dishes. For Chinese cuisine, I am thinking of a dish called Fried Prawns in Tomato Sauce (茄汁大蝦), which could be a particularly good match with this wine. It should also be good to eat with the famous roasted goose/duck (燒鵝/燒鴨) in Hong Kong as the acidity of the wine can help to cut through the oiliness of the dish and the smoky and ashy notes in the wine echo perfectly with the roast and smoky aromas of such dishes. Just by thinking of it, my mouth already became watery!