Cavalleri Franciacorta Brut Blanc de Blancs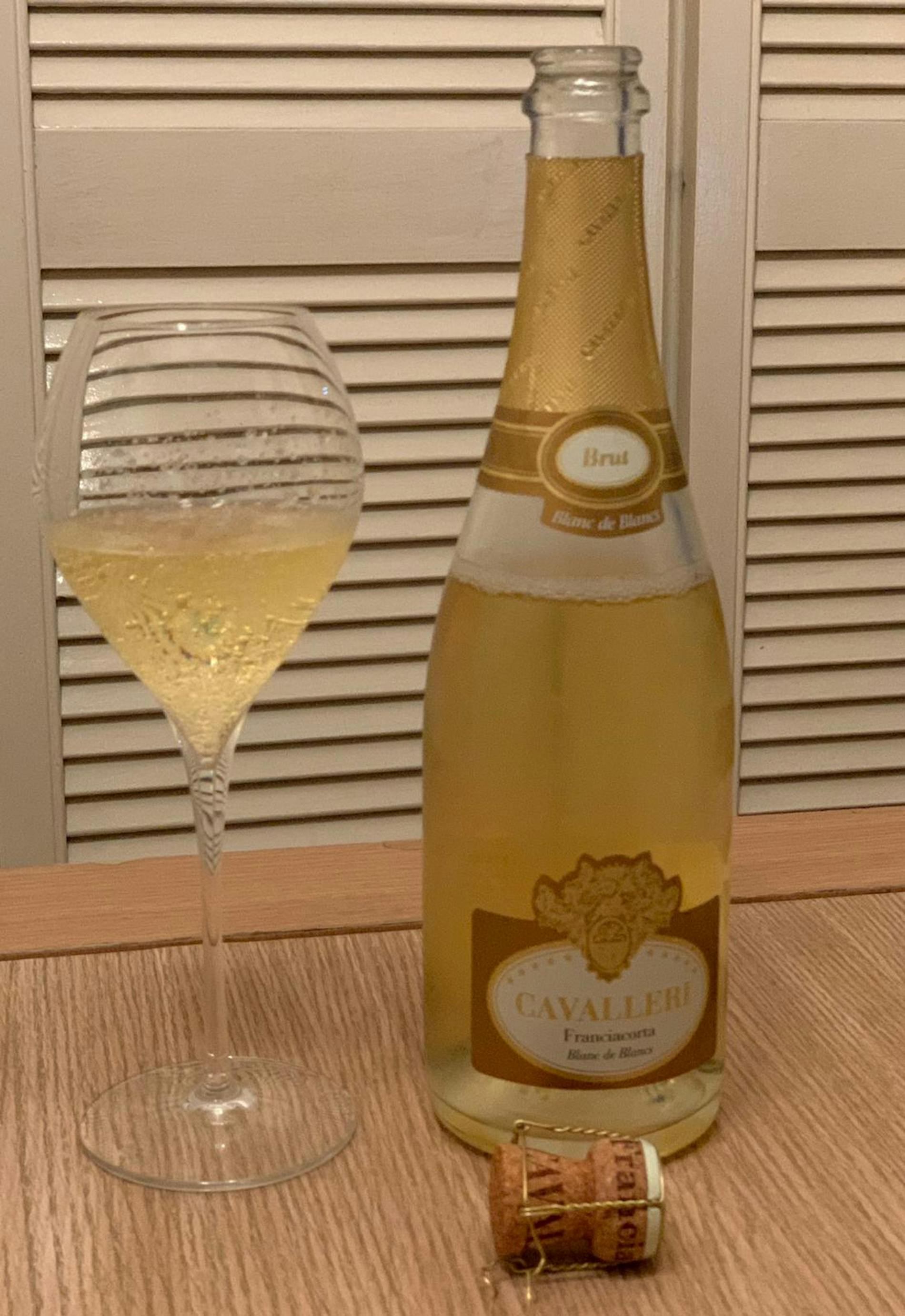 Do you know that Franciacorta might have a history of sparkling wine making even earlier than Champagne? There is a recently discovered document dating back to 1570, which states a wine being "Mordace" (stinging or bitting, which refers to the slightly effervescent character) was already made in the area of Franciacorta, almost pre-dating Champagne for about 100 years!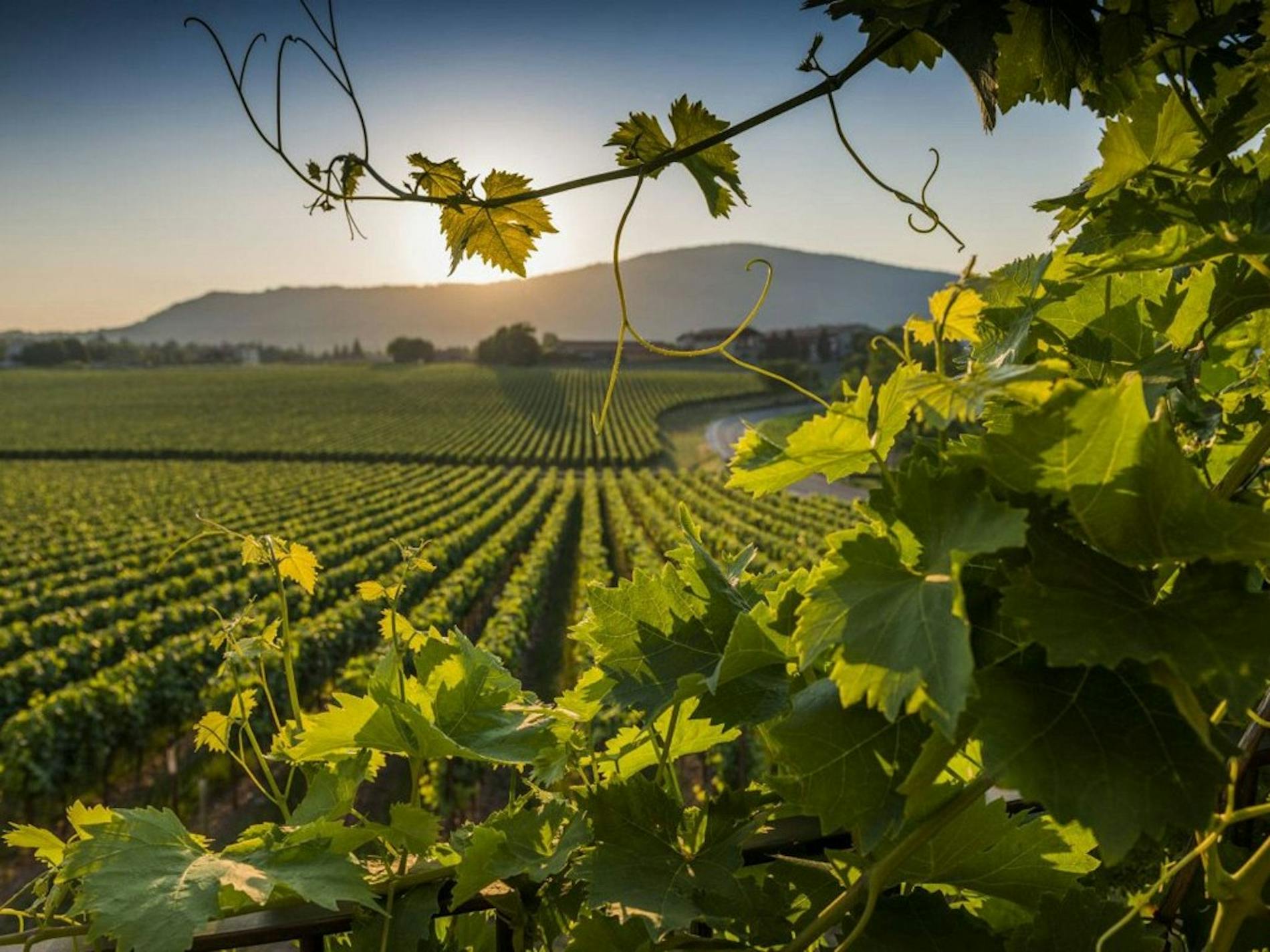 Cavalleri is located in Erbusco, in the heart of Franciacorta. It is one of the historical wineries with ownership of agricultural land in Franciacorta since 1450. Today Cavalleri winery is a landmark of style in Franciacorta believing strongly in the concept of blanc de blancs by using Chardonnay grapes only, trying to express at the top level cru potentials in Franciacorta.
The signature style of Cavalleri is very well represented in this Brut Blanc de Blancs. It is a Non-Vintage (NV) sparkling wine made of 85% 2016 harvest and 15% 2014 harvest and spent at least 24 months on lees. The wine has a bright pale gold colour. The nose is floral (orange blossom) with ripe Chardonnay characters (mandarin, golden apple and mango). The autolytic aromas (broche, toasted bread) created by lees ageing are subtle and well balanced with the fruitiness of the wine. On palate, it has refined and persistent mousse with vibrant acidity and lovely minerality. The overall style is crisp, sleek and elegant.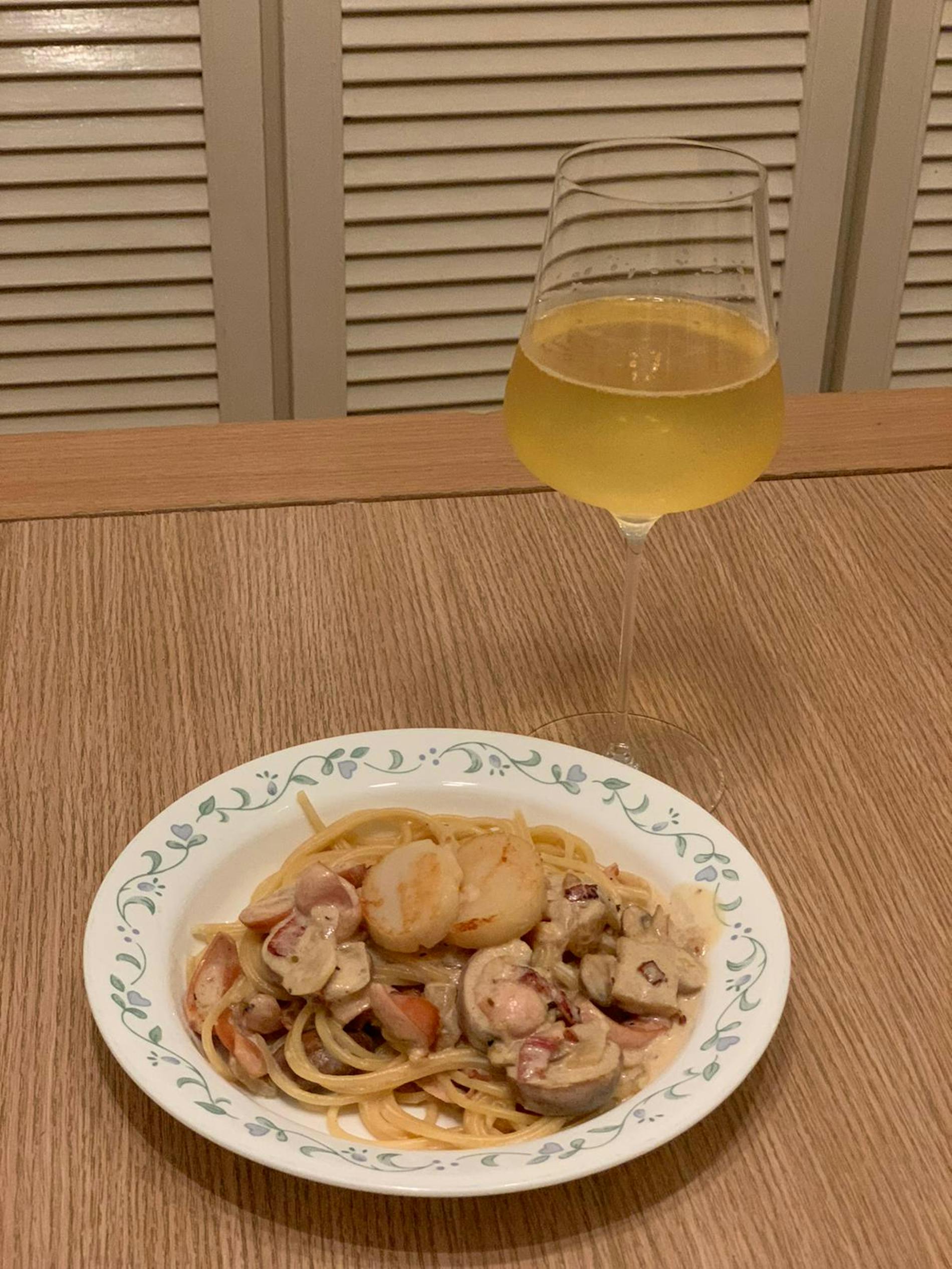 This Franciacorta is a wonderful drink for sipping alone or able to pair with a large of variety of western and Chinese dishes. I particularly like to pair it with Cantonese Dim Sum like the Shrimp Dumpling (蝦餃) and Spring Rolls (春卷). But this time, I tried a bit home-cooking to make the spaghetti with mushroom and cream source topped with pan-fried scallops. The result is very encouraging as the ripe fruit character of the Franciacorta matches perfectly with the richness of the source. The clean and crisp style of the wine makes the scallops taste so delicious and sweet while the mushroom echoes harmoniously the autolytic notes in the wine to form a beautiful duet. This is to me the perfect NV for daily drinking and food pairing exploration. Hope you may enjoy it as well!